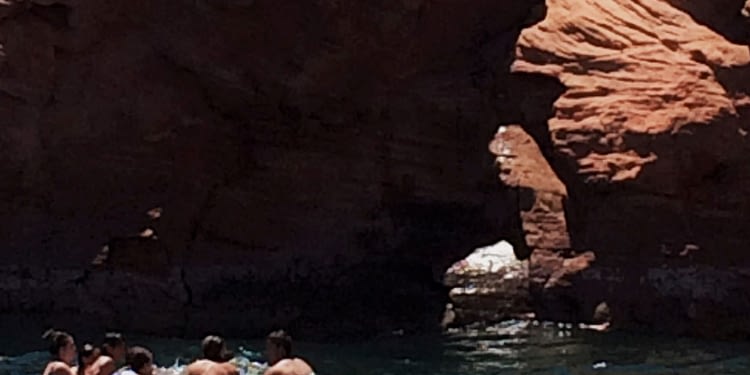 During our trip to Sand Hollow Reservoir,
I felt the first real connection with my new Techie For Life family, and it made me proud to be a part of TFL.
We brought Roo (TFL's emotional support dog) along, and he seemed to be having a blast, although he shivered a lot.
Cam helped some people move a giant inflatable flamingo across the reservoir.
We had some good laughs, and I feel like everyone seemed a bit more themselves than I had previously seen.
I like to think everyone else got to know me a little bit better as a result.
I definitely felt like I got to know Joseph better after we drove back.
—Astrid, TFL Student