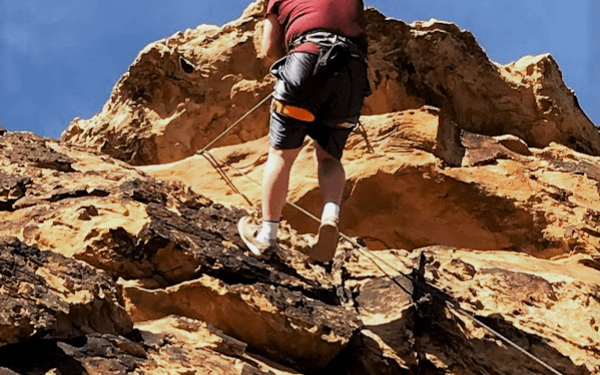 Cambron often takes some of the students, especially Dallin, rock climbing.
They encouraged me to come along and try it, and
even though I was hesitant,
I decided to take them up on the offer a few weeks ago.
It was a little scary at first, but it was pretty fun.
It's a great way to exercise, and it gave me a significant feeling of accomplishment when I got to the top of the climb.
I'll definitely try it again. 
—Joseph, TFL student