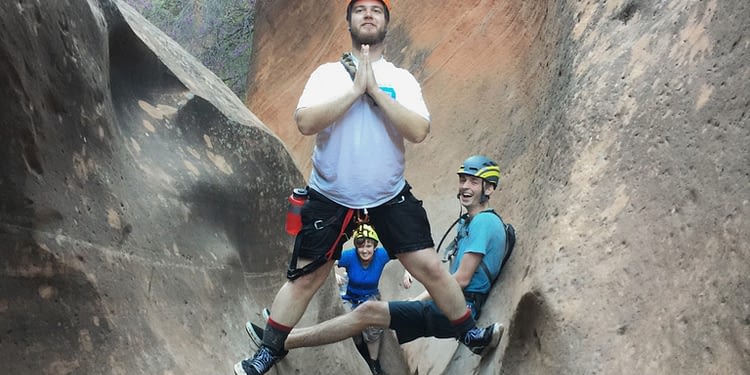 The canyoneering trip was an experience I'll never forget.
It was an optional activity that me, Dallin, and Grady went on with Cam in Yankee Doodle canyon.
Once we started, it was impossible to climb back out the way we started, so we got to really push our limits.
There was hiking, climbing, rappelling, chimney-crawling through slot canyons, wading, and even some swimming.
The canyon was beautiful, and there were lots of purple flowers blooming.
It was warm outside, but the water was freezing cold.
I was exhausted physically and emotionally by the end, but it felt great to have accomplished it.
—Amber, TFL Student