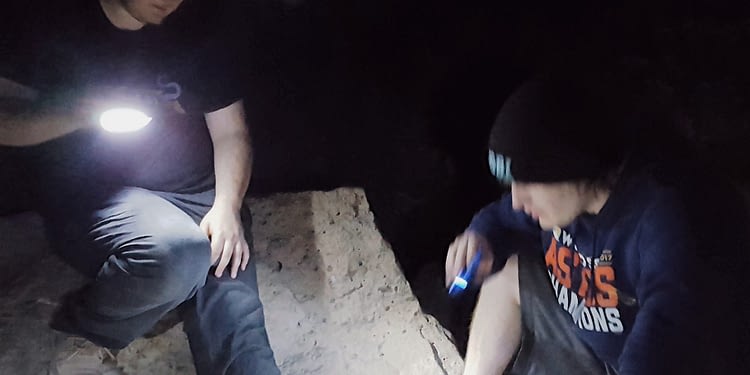 In a place called Snow Canyon, near St George, there is a really cool hike that takes you to some lava
tubes.
This is the hike we went on at some point in March.
The tubes are set into the ground(of course) and go pretty deep into the earth.
If you want to explore them, you do need a flashlight and a good sense of where you are because,
according to some people, they go in all sorts of directions.
I don't really  if that is true, but it keeps me from hiking too deep into the caves formed by the tubes.
–Lee, TFL student