MEET THE TEAM
Walking With You On Your Journey…
A WORD FROM OUR FOUNDERS
As founding partners of TFL, we are first and foremost family oriented parents, some with neurodivergent teens and young adults of our own. We are also professionals. We want TFL students to experience the same quality of life that our own children enjoy. So naturally, safety and success are of utmost importance.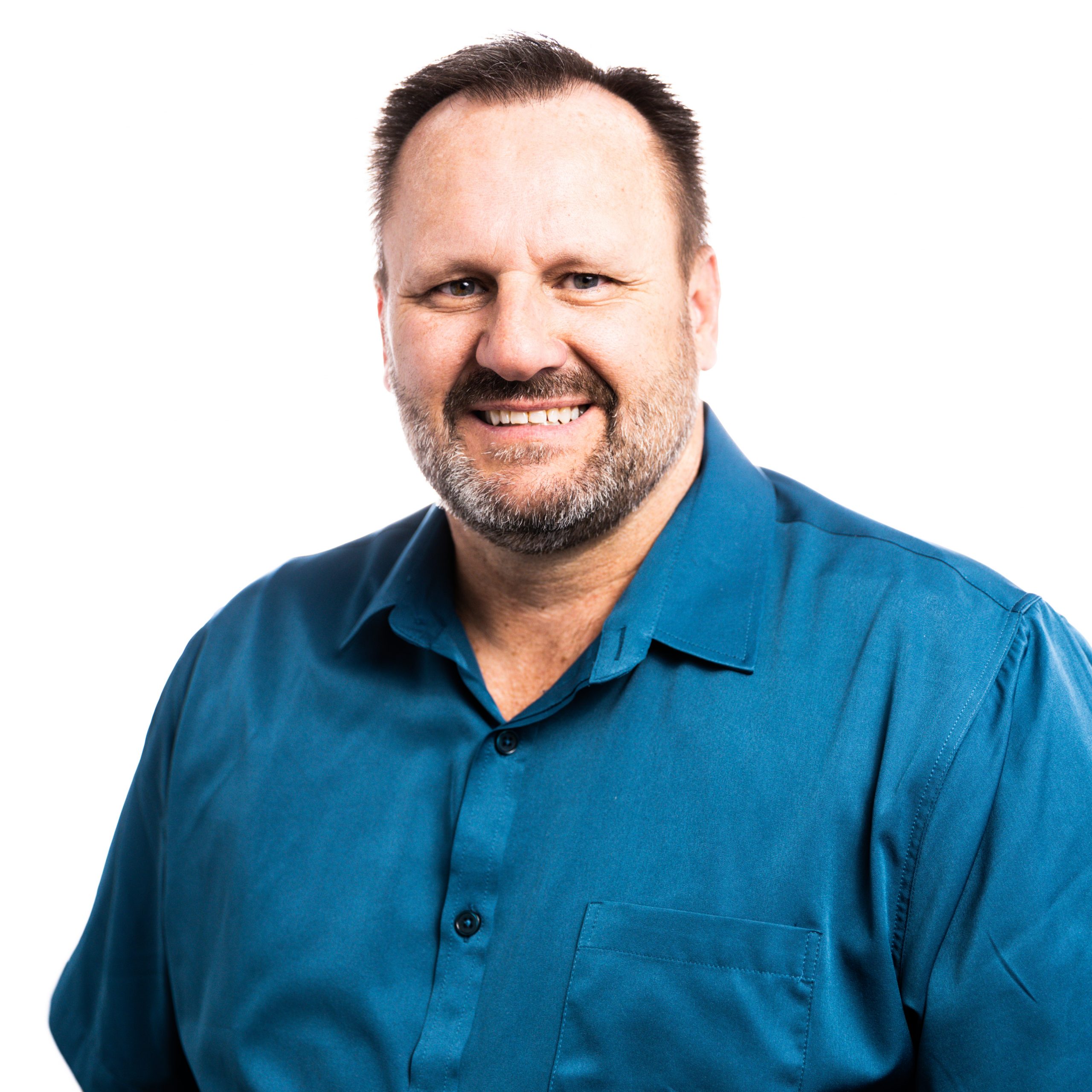 JASON GRYGLA
Executive Director & Founding Partner
JASON GRYGLA
Executive Director & Founding Partner
Jason Grygla, LCMHC, MA, is the Executive Director, Founder, Partner, and mentor to everyone at TFL. He works directly with parents and students to ensure success at TFL.
Jason pioneered NDM (Neuro-developmental Mentoring™️) to ensure sustainable growth and not temporary changes of behavior. He is passionate about the development of TFL as a program, his employees, and all the students he has the honor to work with.
Jason has been a therapist for over twenty years, Clinical Director, and held many professional positions, but learned more from parenting his own neurodivergent young adults into independence. He and his wife Debbie love sharing all they have learned with others on their podcast, Autism & Neurodiversity, so that everyone who is or supports those who are neurodivergent can live their best lives.
He has been a juvenile probation officer, Scout Master, professional clown and no one loves rocks and minerals more than Jason.  He's a balloon twister, unicycler, thrill seeker and enjoys all things outdoors. He loves connecting with others more than all else.  Teaching is a passion and seeking truth as a compass to cling to guides him.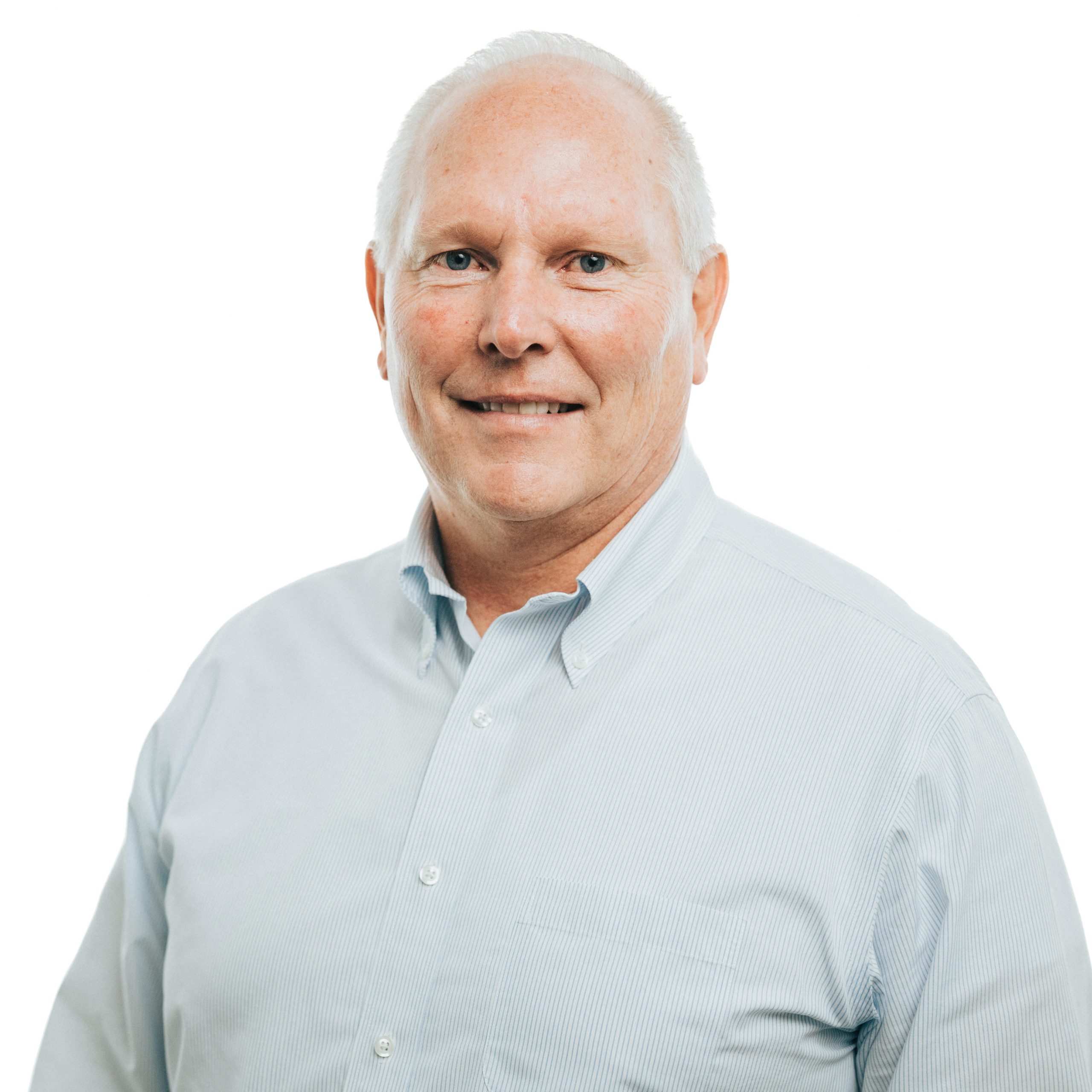 ERIC PEDERSEN
Tech Advisor & Co-founding Partner
ERIC PEDERSEN
Tech Advisor & Co-founding Partner
Dr. Eric Pedersen is the Tech Adviser, Co-founder, and Partner who mentors TFL students who are ready for an internship or job placement in a tech related field.
Eric believes companies benefit from hiring diverse thinkers. He understands that neurodivergent young adults with the right support and mentoring can be successful.
Eric has served as a faculty member in the Computer and Information Technology Department at Utah Tech University since 1989. At the present time, he is the Dean of the College of Science, Engineering, and Technology. He also teaches web development and tech entrepreneurship at Utah Tech.
In addition to his academic career, Eric is a successful entrepreneur. He co-founded several companies. He is also on the board of directors for many tech startups locally.
Eric directed the research team that developed and brought online the first website in Utah in 1993. He founded Infowest in 1994 and founded or assisted in the creation of other computer and technology companies, including Voddov.com, AreaTravelinc.com, SouthernUtah.com, ChampionFitnessUSA.com, and others.
Eric holds a Ph.D. in Management Information Systems from Utah State University.
He enjoys basketball, soccer, swimming, canyoneering, tennis, computers, technology, hiking, traveling, and reading in his free time.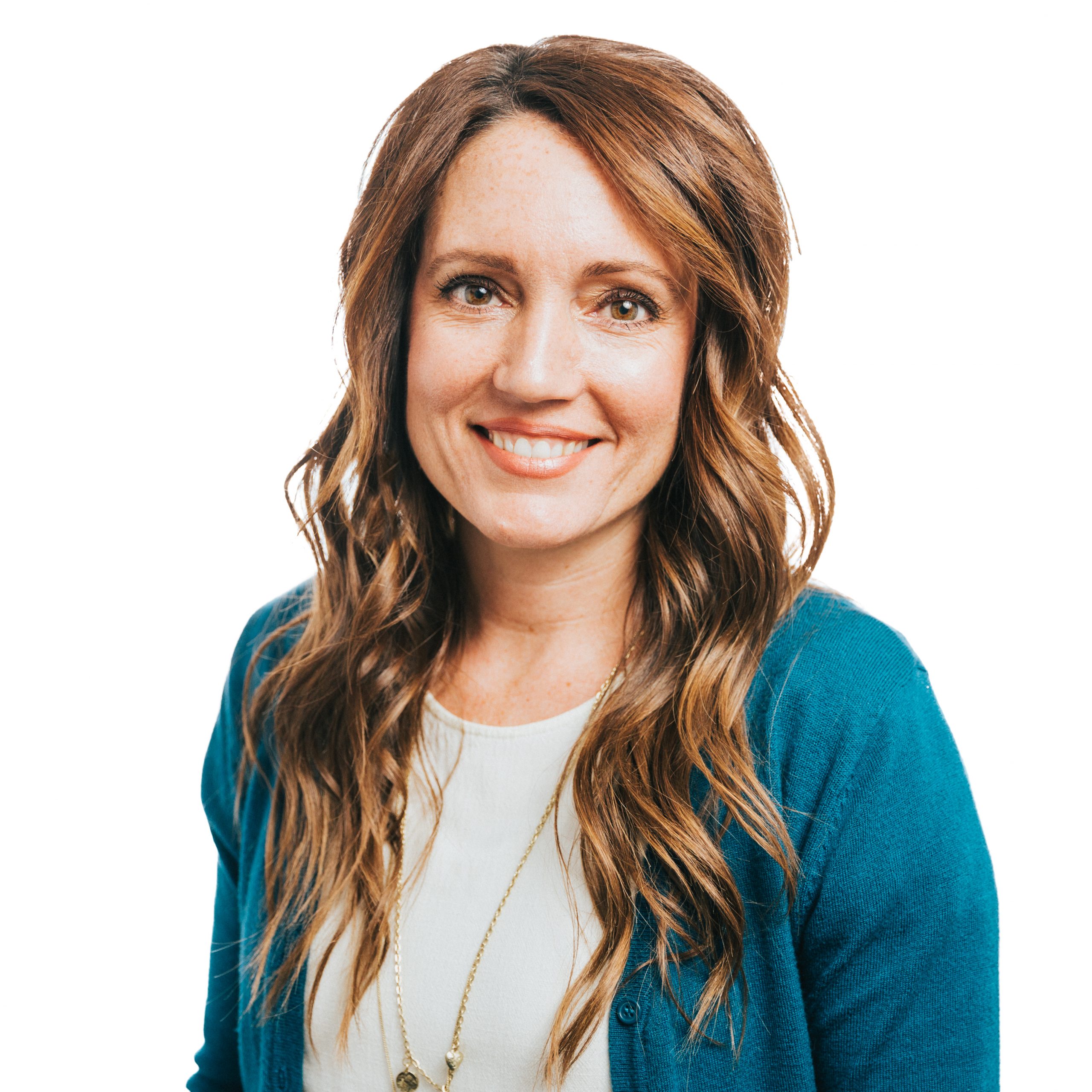 DEBBIE GRYGLA
Admissions Director
DEBBIE GRYGLA
Admissions Director
Debbie Grygla is the Admissions and Marketing Director who works with educational consultants, parents, and students to find out if TechieForLife (TFL) will be a good fit.
She knows as a parent herself how important it is to find the right support for a child that is struggling. Debbie has parented neurodivergent foster/adopted children of her own into independent adulthood. Her son, Lee, was one of TechieForLife's first students.
She is a Certified Life and Parent Coach who teaches a weekly life skills class at TFL, runs the TFL Parent Coaching Group, and is the producer and co-host of the Autism & Neurodiversity podcast.
Debbie is a mom to 5 children ages 10-30, busy carpooler for two daughters in dance companies, and an avid personal development podcast listener from California, Arizona and for the last eight years Toquerville, Utah.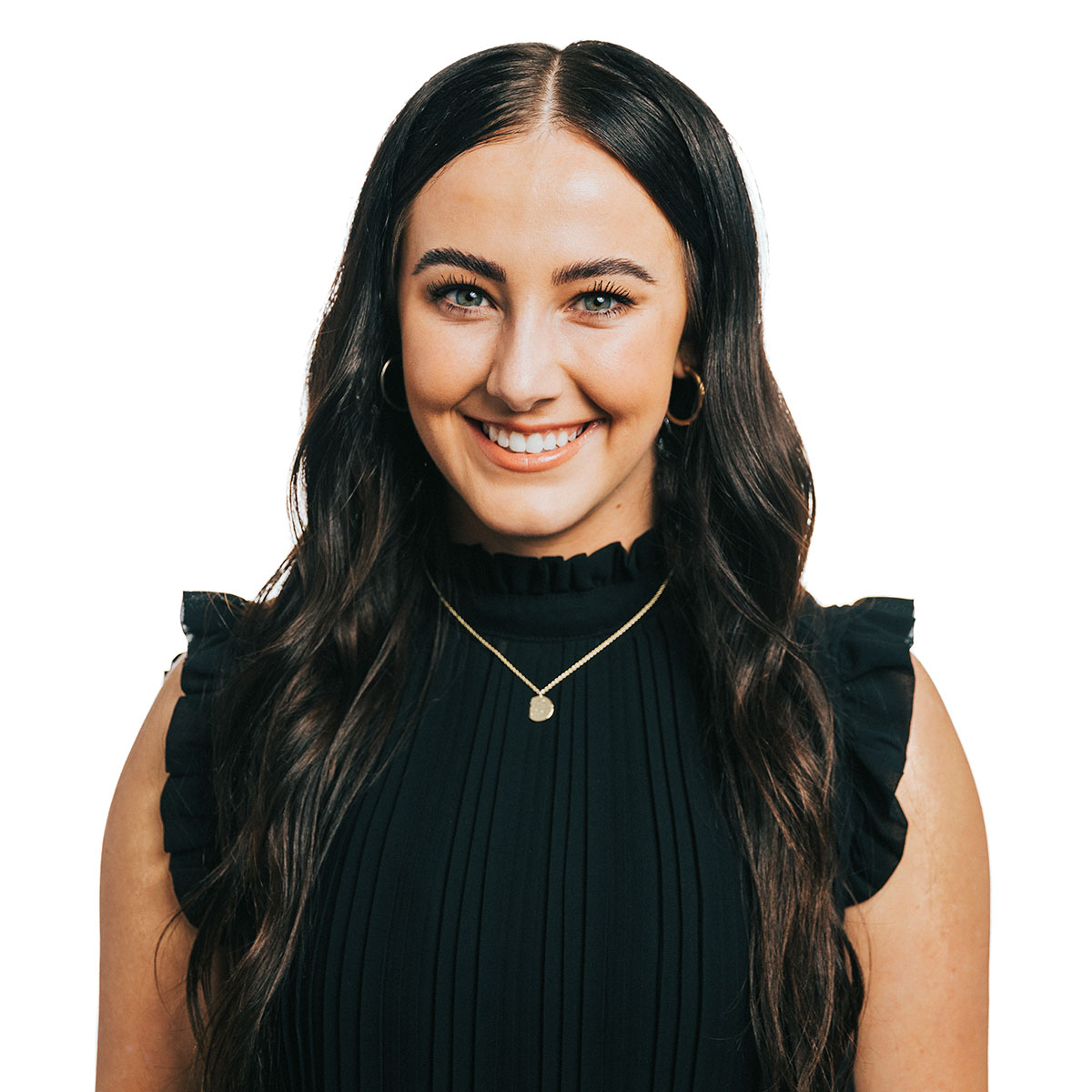 KINLEY LEAVITT
Student Coordinator
KINLEY LEAVITT
Student Coordinator
Kinley Leavitt is the Student Coordinator who works with TFL students and parents by managing schooling, medical appointments, medications, and travel plans. 
She believes that by learning to connect with others her students can move on to become confident young adults. 
Kinley is a student at Utah Tech University (UT) studying Exercise Science with an emphasis in Occupational Therapy, serves as an Ambassador at UT, and was crowned Miss Sevier County in 2021.
Kinley is from the small town of Monroe, Utah and loves all things outdoors: hiking, riding horses, and camping. She also is a dancer at the university and coaches at a local high school.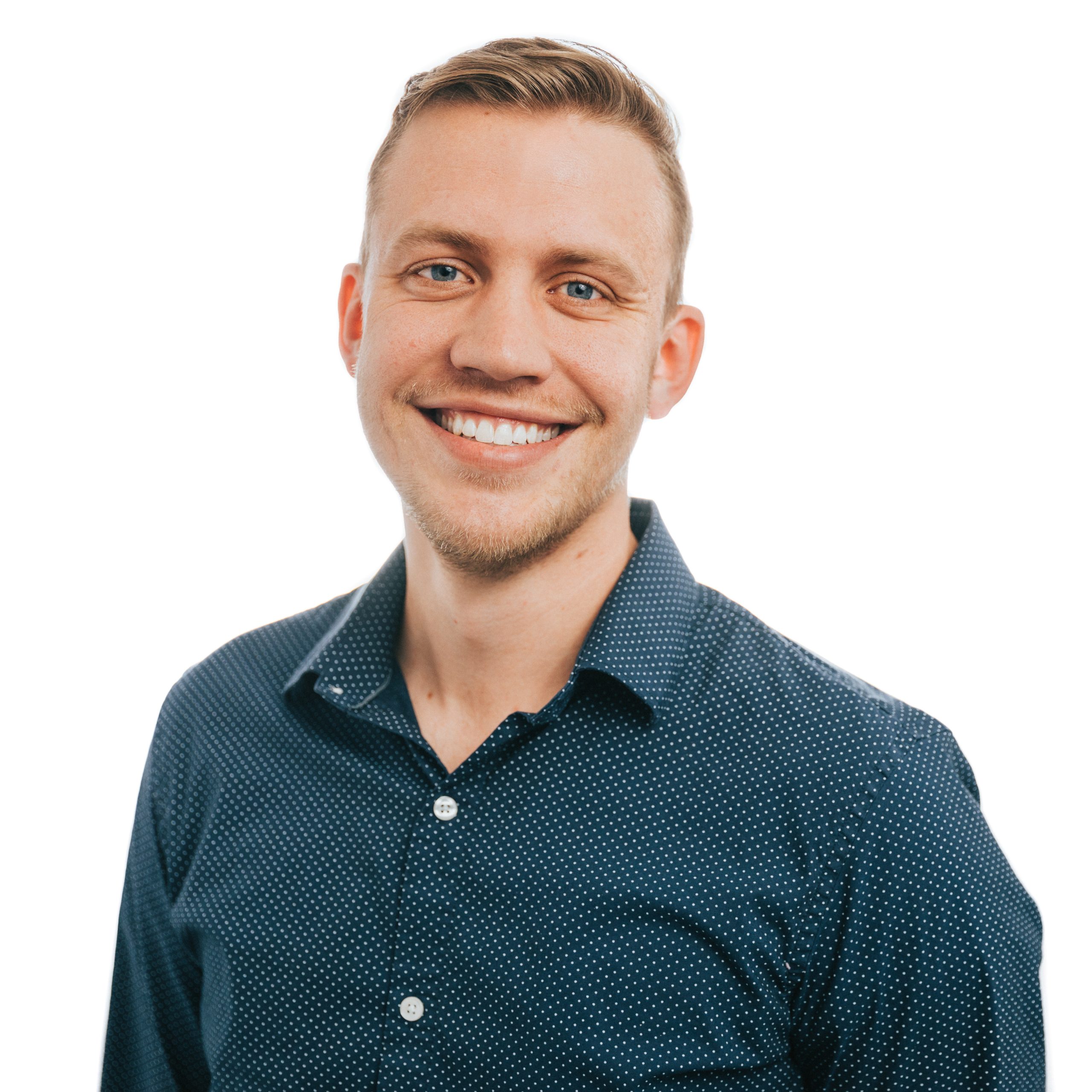 CAM SHERMAN
Director of Student Development
CAM SHERMAN
Director of Student Development
Cam Sherman, MA, ACMHC, is the Director of Student Development. He works with TFL students as they progress in sustainable independence, meaningful social connection, and marketable skill development while at TFL. His role is to connect closely with each of the students, help them overcome obstacles, and experience what active living has to offer. He works with the Executive Director, to oversee job and career success, life skills, personal development, social and emotional skills, and hard skill development. 
Cam is passionate about progress. He believes that there are creative approaches to pretty much any developmental obstacle, and that people never stop growing. If students are stuck or think they can't succeed, he likes to figure out how they can find success in a new way. 
His biggest wins are in his relationships. He is married and has five children. He loves public speaking and has presented in conferences hosted by the National Association of Therapeutic Schools and Programs (NATSAP) and the Young Adult Transition Association (YATA).
Cam is an experienced mentor. He worked as a peer coach, mentor, tutor, and counselor in various capacities through his undergraduate and graduate experience. 
He got his bachelor's degree in Psychology and completed his masters degree in clinical mental health counseling from Colorado Christian University. 
Cam is a cyclist and general fitness nerd from Saint George, UT.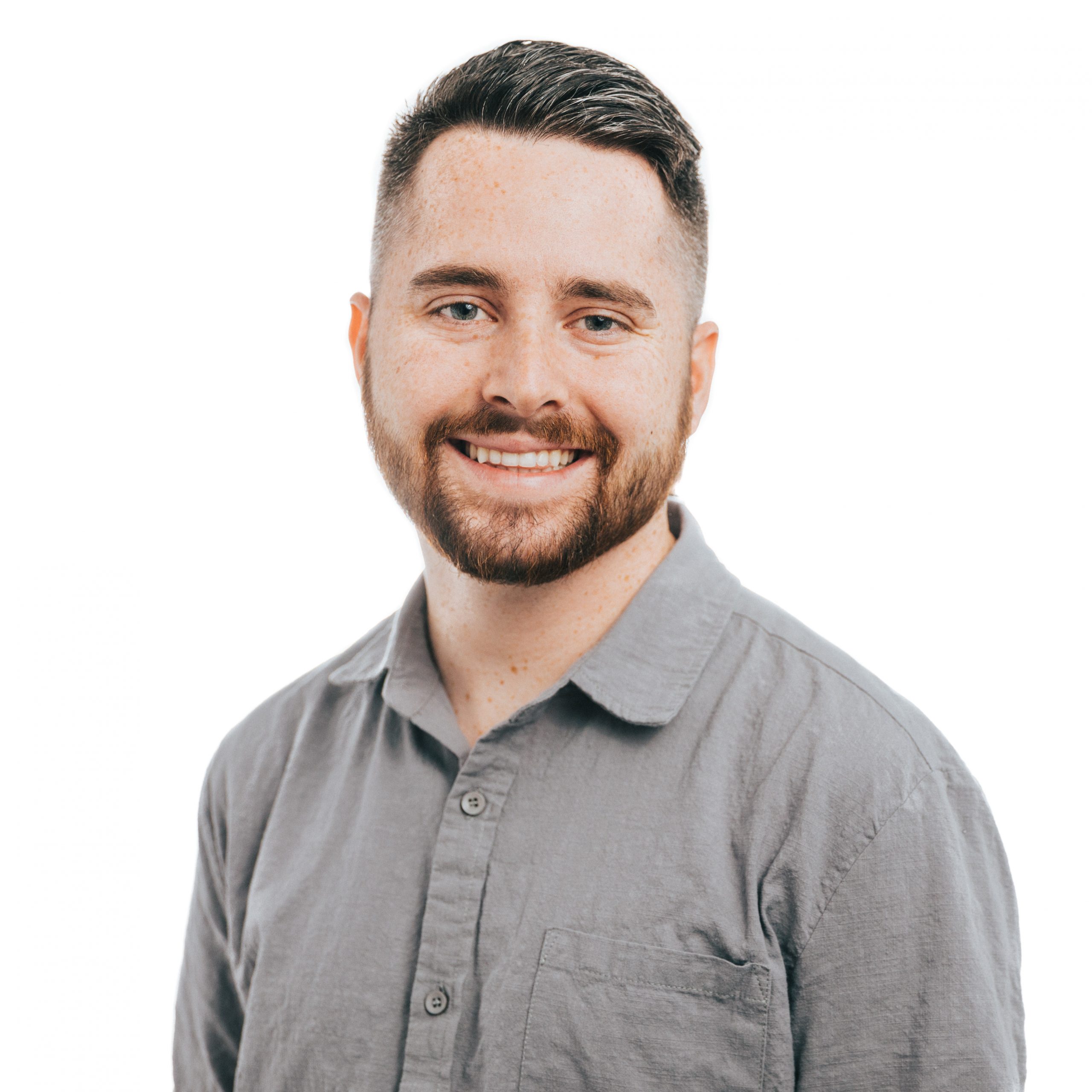 CAMERON VINCENT
Director of Student Development
CAMERON VINCENT
Director of Student Development
Cameron Vincent, a Director of Student Development, enjoys working with students enrolled at TechieForLife. He works to mentor students in a variety of ways such as finishing high school, starting college, finding internships or a first job, getting a driver's license, and anything else students need mentoring on. Cameron oversees the day-to-day life and operations of TechieForLife's.
Cameron knows the importance of working side by side with a student to achieve healthy, long term, and sustainable growth.
He is a recent graduate from Utah Tech University with a bachelor's degree in psychology and he is working to complete a master's degree in counseling as well. Cameron works to apply his education to daily life at TechieForLife as well as giving presentations at the National Association of Therapeutic Schools and Programs (NATSAP) Southwest conference.
In his spare time, Cameron enjoys spending time with his wife hiking, traveling, cooking and playing pickleball.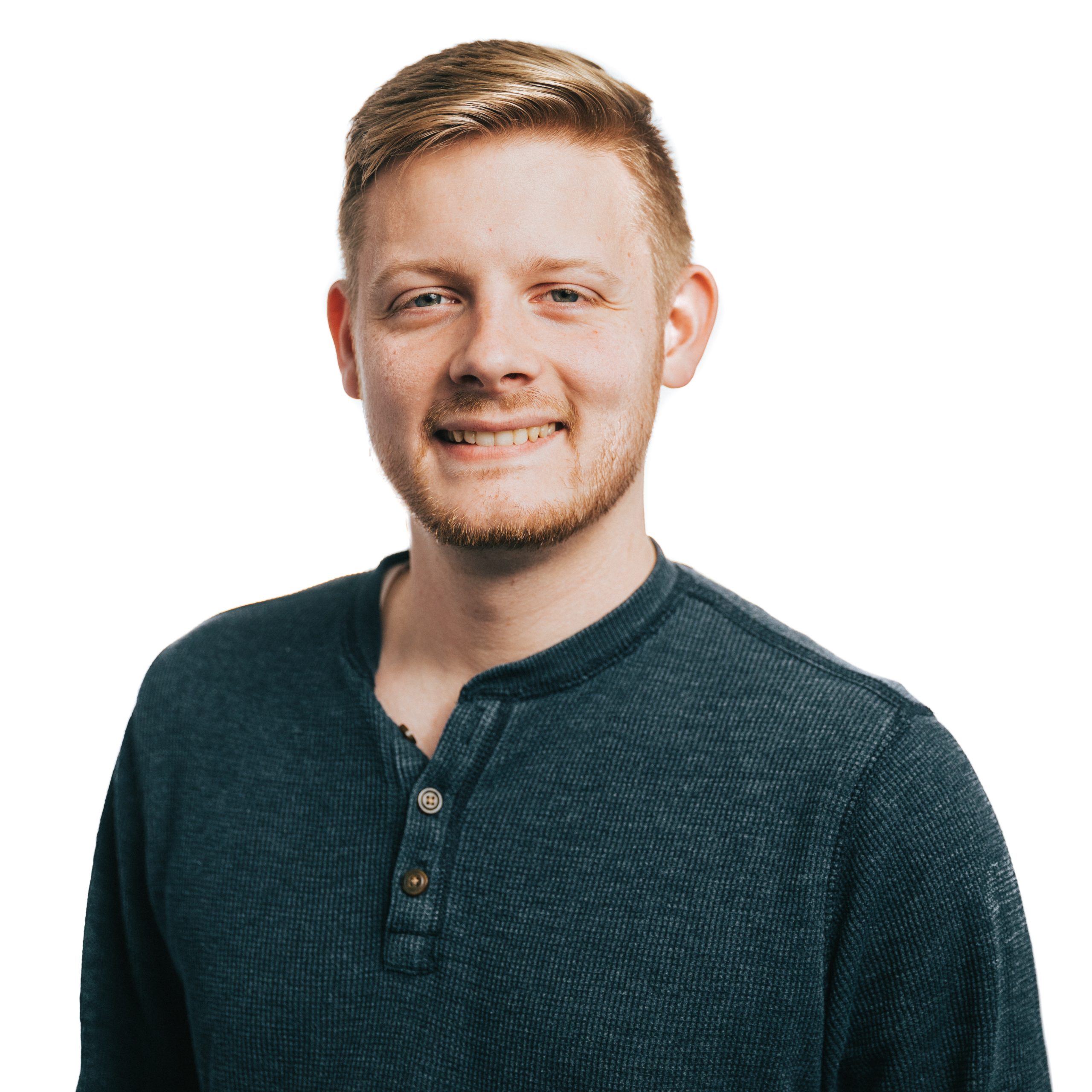 HAYDEN HAWLEY
Tech Coach
HAYDEN HAWLEY
Tech Coach
Hayden is the Tech Coach who develops TFL's school curriculum, works with students to channel their focus, and help them earn technical certifications.
He values patience and believes in doing things the right way, even if it's not the easy way.
Hayden is an experienced mentor at TechieForLife, and understands that neurodivergent students learn differently. He has developed strong relationships with each student and knows how to tailor lessons to fit their needs. 
He is a current student at, Utah Tech University (UT), studying computer science.
Hayden is a gamer, music nerd, and movie buff from Surprise, Arizona.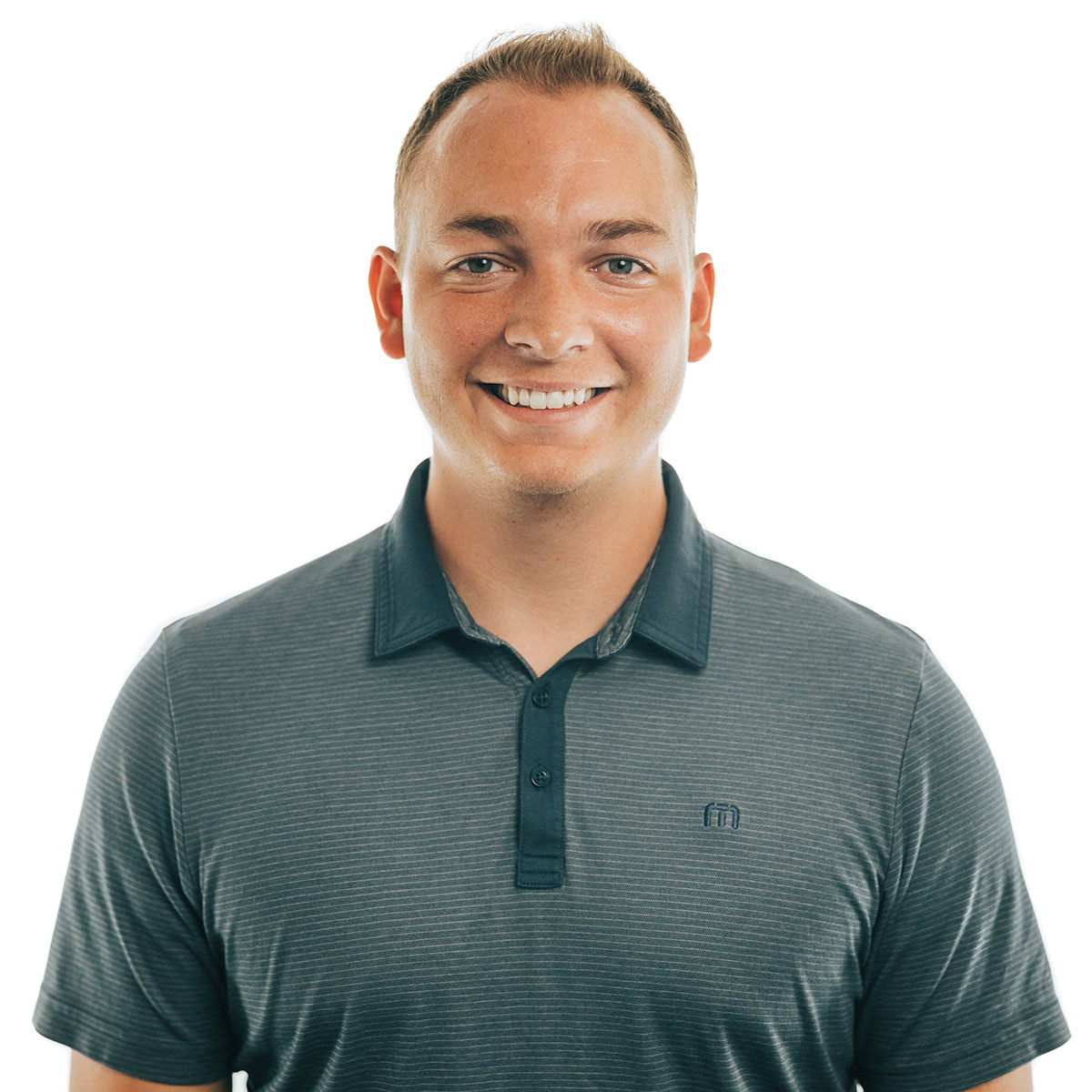 BRENAN GODFREY
Assistant Director of Student Development
BRENAN GODFREY
Assistant Director of Student Development
Brenan is an Assistant Director of Student Development who loves to connect with the students of TFL, to help them feel like they belong. 
He knows the importance of belonging and how it is such an important part of development here at TFL. He believes that the relationship between students and mentors will be essential for helping students to achieve their goals. 
Brenan considers his biggest wins as his relationship with those around him. He is happily married and expecting his first child, a baby girl, in March. He loves talking with people and becoming a true listener to be a benefit to those he associates with. 
He has had many experiences of working in this field as he has been a director of projects for an humanitarian aid of an orphanage in Ensenada, Mexico. He has years of experience as a CNA working with individuals who are stuck physically and mentally. He then applied his skills to work as an RBT helping individuals under 18 to further their development with skills of daily living. 
He holds a bachelor's degree in Psychology from Utah State University, and he is currently enrolled in a master's program at Capella University. 
Brenan is an outdoors lover and a bookworm from Clarkston, Utah.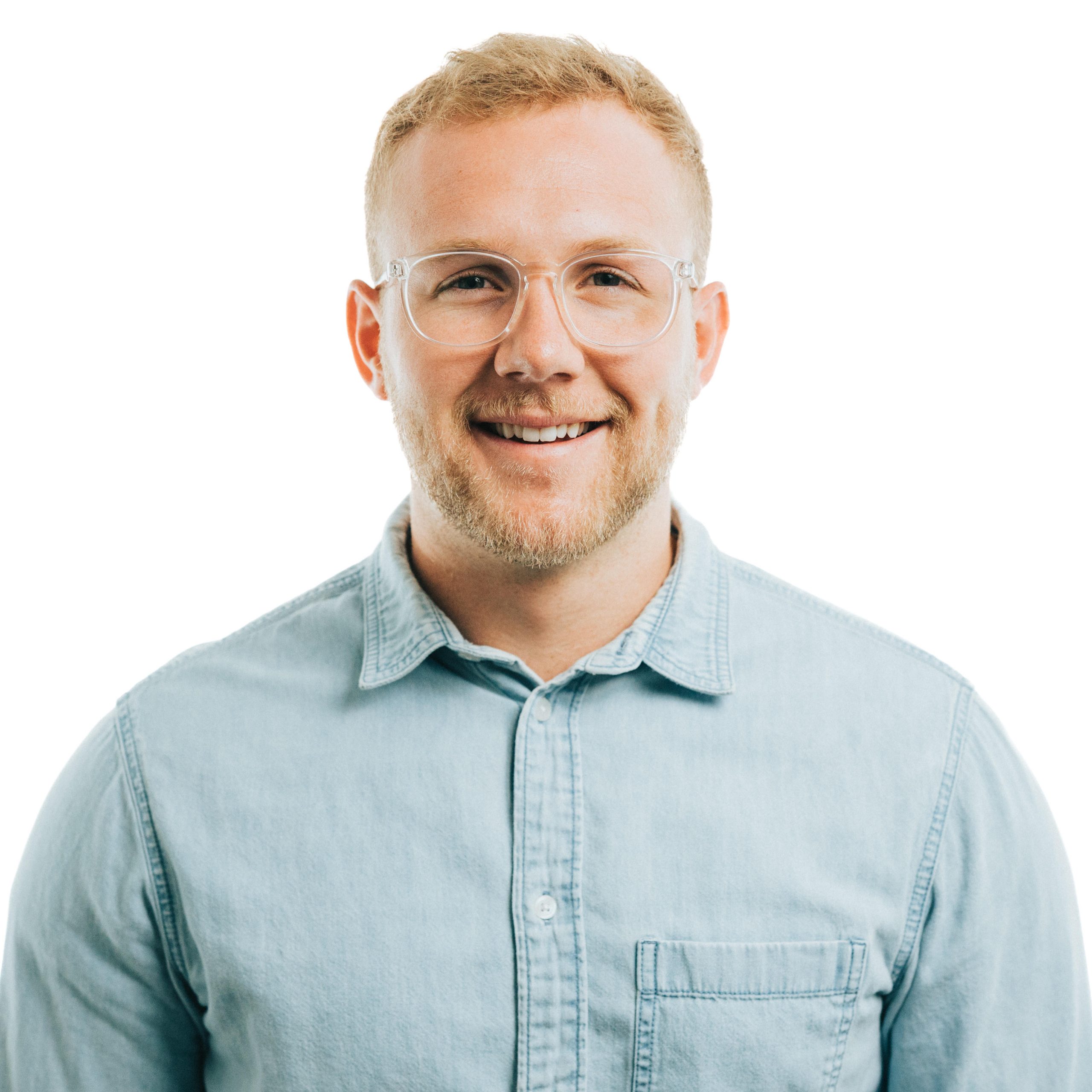 GRANT GUBLER
Assistant Director of Student Development
GRANT GUBLER
Assistant Director of Student Development
Grant Gubler is an Assistant Director of Student Development who works with the students at TFL by helping them overcome obstacles with schooling, career choice and social interactions.
Grant knows that by developing meaningful relationships he can have a positive influence on the students and help them find a happy and independent lifestyle.
Grant has opened a pizza restaurant in Zion National Park. He also organized and led a pest control sales team in Southern Utah and was the head technician for the pest control company prior.
Grant is currently attending Utah Tech University for his bachelor's degree in Psychology and plans to get his masters in marriage and family therapy.
Grant is an avid rock climber, mountain biker and enjoys weight training. He loves taking the students outside and exploring new hobbies with them. Grant is from La Verkin, Utah.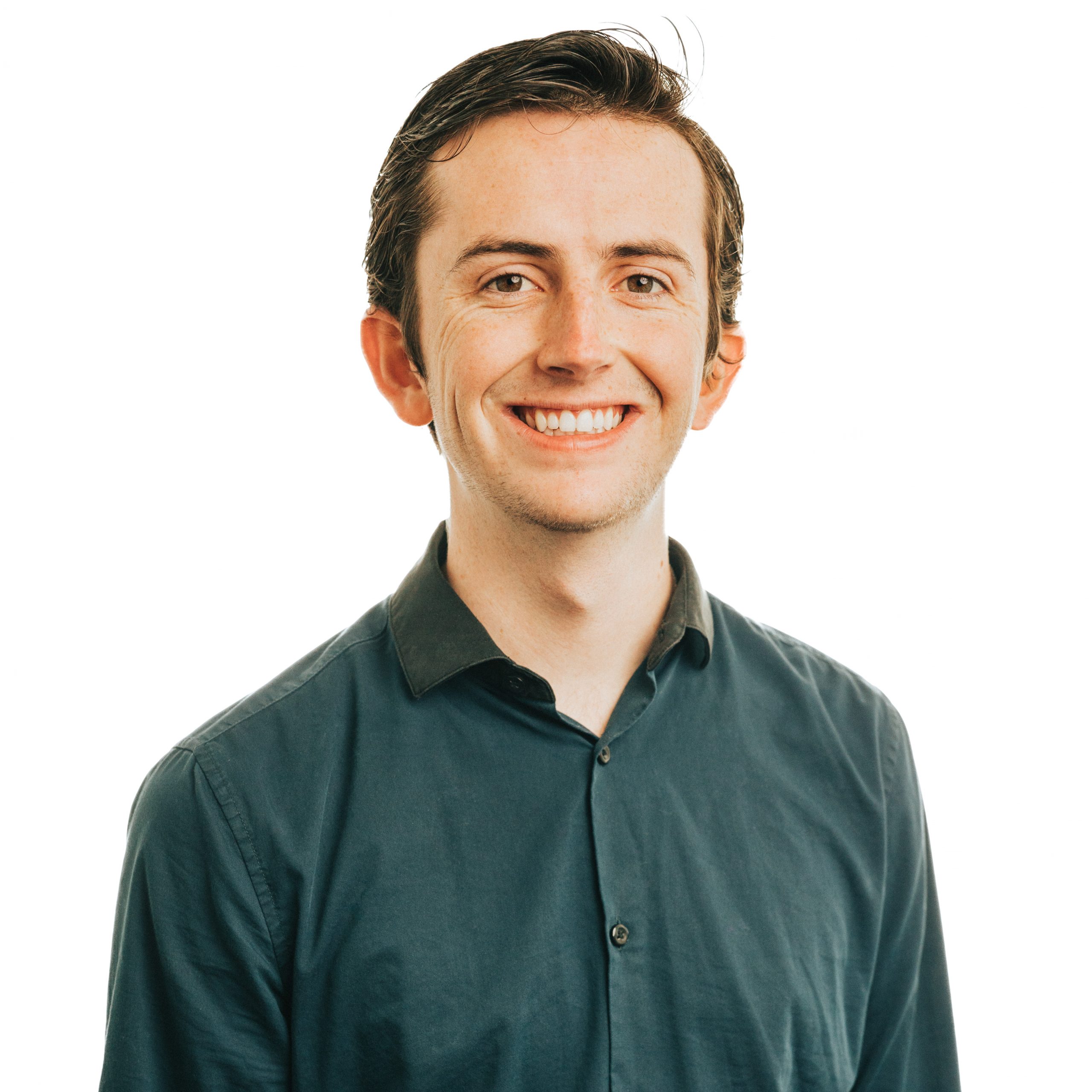 CARSON DRAWE
Assistant Director of Student Development
CARSON DRAWE
Assistant Director of Student Development
Carson Drawe, an Assistant Director of Student Development, works with students during the day shift and focuses on helping them develop a wide spectrum of life skills like: homework organization skills, managing crisis situations, social life needs, and getting a job or a driver's license, etc.
Carson believes that gaining an understanding of each individual student's perspective through connection allows him to better serve each student. He can then better empathize with and help each student visualize the bigger picture, which in turn facilitates drive or motivation in life. He has learned a lot from the students in his time here and loves that he can grow alongside the students.
Carson works diligently to foster connections that TechieForLife students can benefit from. Recently, Carson organized a job shadowing experience at RAM Aviation, Space and Defense where students shadowed manufacturing jobs and engineering jobs. He also established connections with F45 Training, a gym that focuses on HIIT workouts with a trainer, where students can go weekly to do exercises for their physical and mental health.
He is currently working on getting his bachelor's degree in psychology at Utah Tech and plans to get his master's in the same field. Carson also loves studying languages and is fluent in Spanish and conversational in French, Italian, Portuguese, Tagalog and Greek.
Carson teaches piano to students that range in age from 5 to 45 and coaches them in music theory, technique, composition and arranging. He is also a composer and writes chamber music, modern commercial alternative jazz, R&B, classical and singer-songwriter music. Carson grew up in Hurricane, Utah.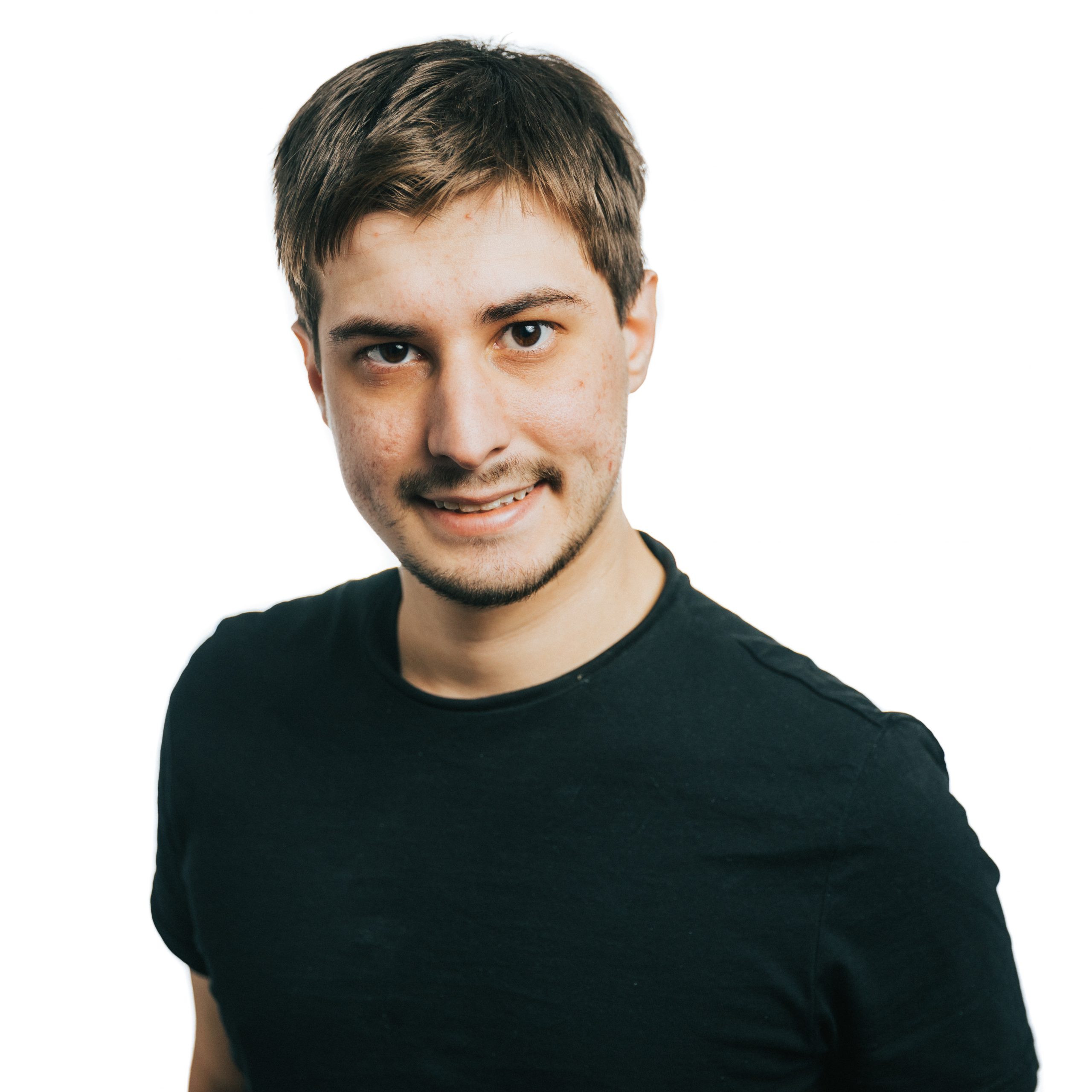 AMIT FLANK
Assistant Tech Coach
AMIT FLANK
Assistant Tech Coach
Amit Flank is the Assistant Tech Coach. He works with students to help build their understanding of various tech related concepts ranging from web development to algorithmic optimization.
Amit has a deep understanding and love for tech having worked at various companies doing everything from building out HR software to working with facial recognition technology. He is excited to bring his passion and expertise to TFL's students and help them grow their tech foundations while at TFL.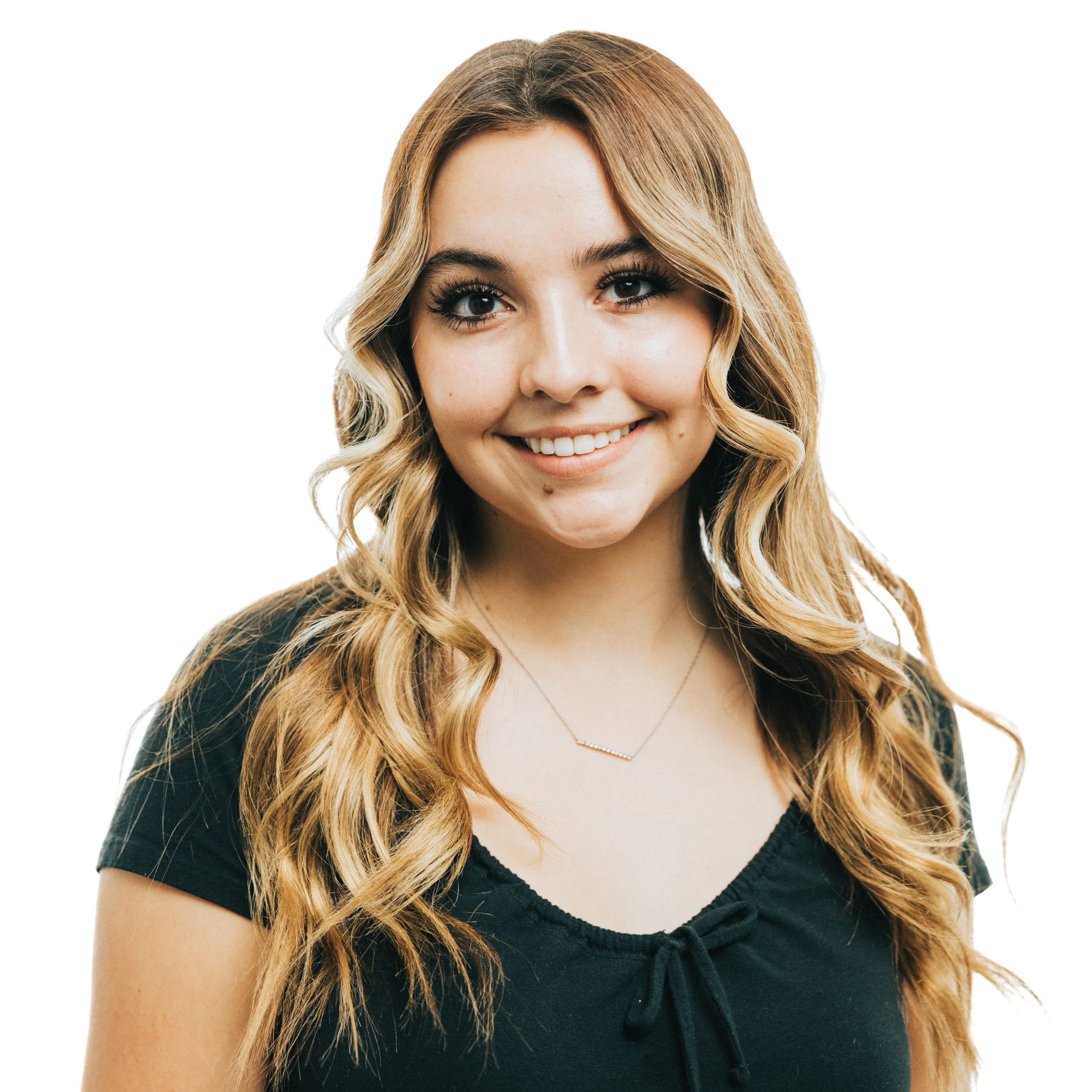 DANIELA VALERIO
Day Mentor
DANIELA VALERIO
Day Mentor
Daniela Valerio is a Day Mentor at TFL who assists students with their schooling, teaches
them how to become successful college students, and assists them with their daily
needs.
Daniela believes that everyone is capable of being successful and achieving their life
goals. She is passionate about helping others and enjoys contributing to and celebrating
the students' successes. She believes in making a difference in the students' lives and
building meaningful friendships along the way.
Daniela has received her Associate Degree of Science in General Studies with High
Honors. She is a Junior at Utah Tech University and is working toward her bachelor's degree
in Psychology. After she receives her bachelor's degree, she plans to earn her master's
degree and start working towards her Doctorate in clinical psychology. She hopes to
open her own clinical practice sometime in the near future.
Daniela is from the small town of Tooele, Utah, and enjoys spending time with her
husband, traveling, playing tennis, organizing, and shopping until she drops!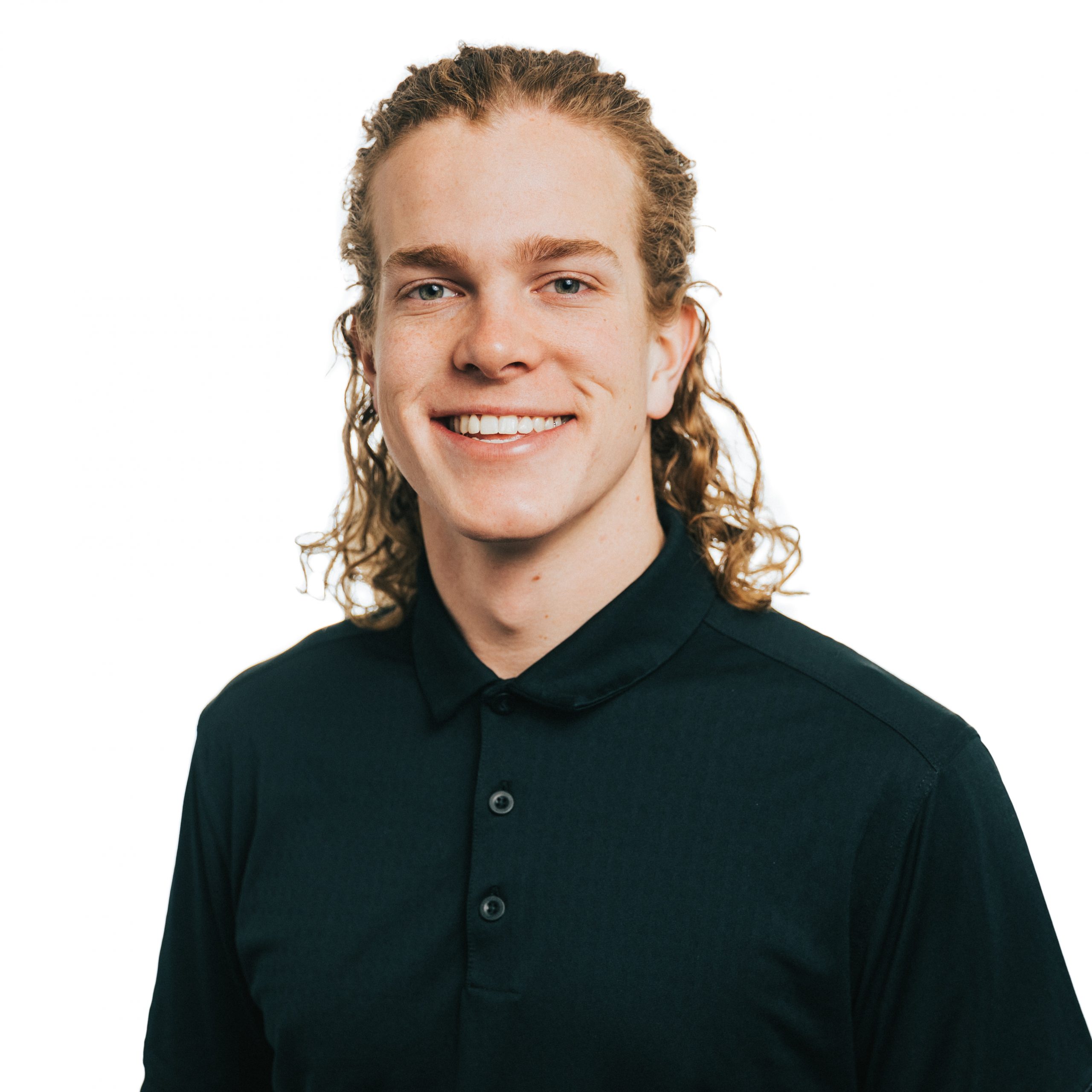 DEVON RICE
Mentor
DEVON RICE
Mentor
Devon is an experienced mentor who works with TFL students in the evenings, helping them improve their confidence and social skills.
He knows that the work done by mentors gives students the genuine experience needed to live independently.
Devon gets TFL students involved at the university through his connections with Student Government and all other student organizations. Examples of his work include: helping TFL students start a club on campus, helping students get positions in student government, providing live performance opportunities for a student DJ, planning university events that cater to the neurodivergent population, and voluntarily taking classes with TFL students in an effort to help them make friends.
Devon is a highly involved student at Utah Tech University, holding titles of: Vice President of Student Life (Student Government), Director of Social Events (Student Government), Ambassador, Technology Innovation and Entrepreneurship Club – Director of Events and Promotion, Student Fee Allocation Board member, University Journalism Internship, Honors Society Member, and more. These positions have prepared Devon for his new 2022-23 Student Body President position.
He is currently achieving high honors while studying for a Bachelors of Science in Business Marketing, minoring in Digital Design, and he has a certificate in Entrepreneurship.
Devon is a music enthusiast and fun-loving social butterfly from Bountiful, UT.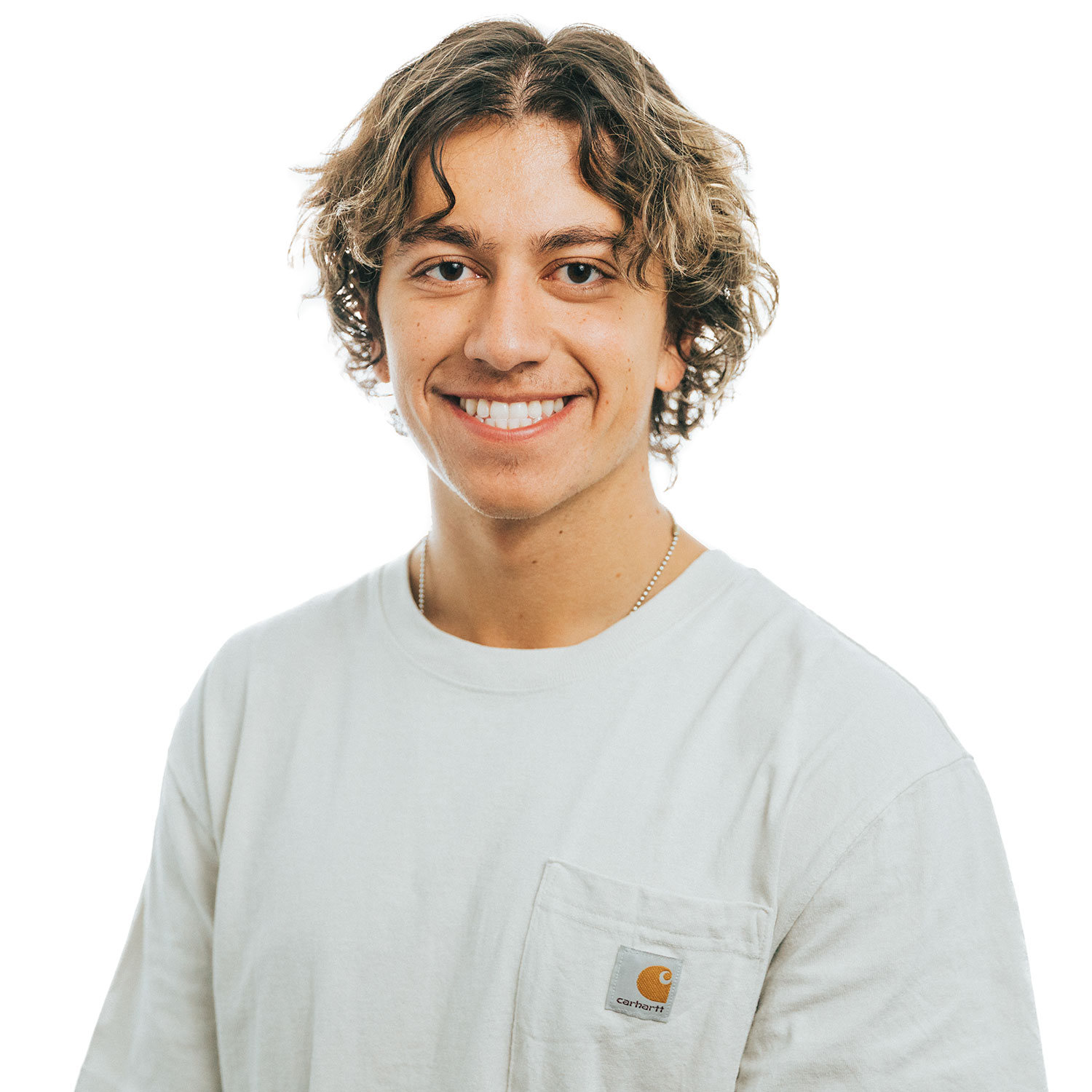 MITCH WHALEY
Mentor
MITCH WHALEY
Mentor
Mitch Whaley is a mentor who helps TFL students to be themselves, have a good time, and grow as students. He works to create an environment for TFL students to enjoy themselves, hangout, and have fun. 
He knows as a college student how hard it can be to relax and not be stressed. He knows the value of getting students outside and involved in activities to decompress during college, which will ultimately open opportunities to make more friends and grow by trying new things. 
Mitch is currently studying Information Systems and Analytics with an emphasis in Information Technology at Utah Tech University. 
He really enjoys participating in high adventure outdoor activities such as rock climbing and canyoneering. He loves to take people on fun adventures throughout the St. George area. In addition, he enjoys playing volleyball and pickleball.
Mitch grew up in Colorado Springs, Colorado, a big town south of Denver and has been living in St. George for the past three years.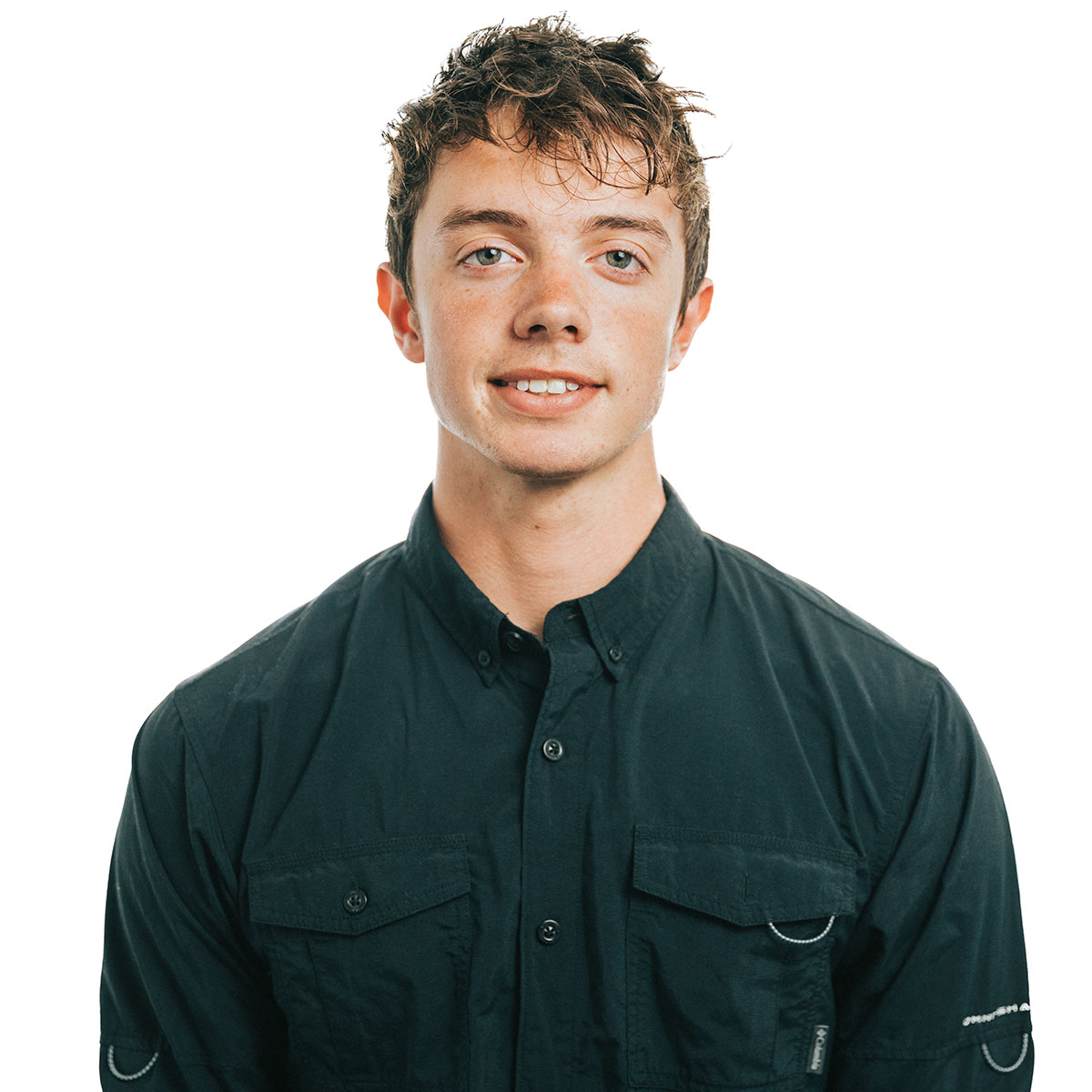 BRAXTON MISKIN
Mentor
BRAXTON MISKIN
Mentor
Braxton Miskin is a mentor who works with students to have fun, grow, and feel heard.
He knows the work he and the other mentors at TFL are doing is making a difference and helping students.
Braxton is a freshman studying recreation and sports management at Utah Tech University.
He's a potato boy from the small town of Shelley, Idaho. He was lucky enough to have the opportunity to move down to St. George, UT for school.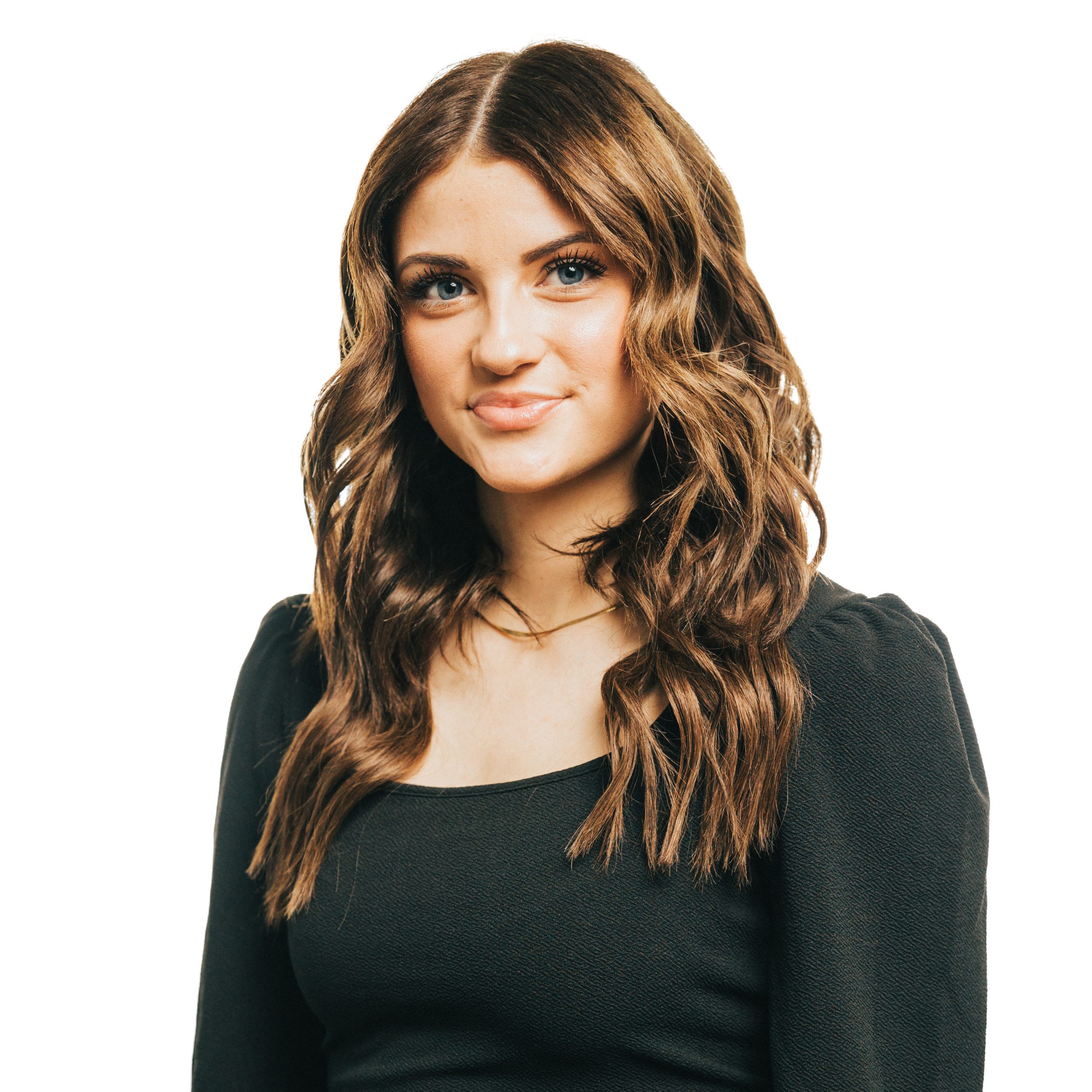 ELLA MORRELL
Mentor
ELLA MORRELL
Mentor
Ella Morrell is a mentor who works with TFL students to help them feel involved with the community, friends, and school. Her goal is to always make the students feel like they have someone to talk to, someone to hang out with, and someone to have a good time with!
She knows that gaining friendships with all the students at TFL will influence not only their lives but hers as well. She believes that acceptance has a huge impact, and brings happiness and success into their lives.
Ella is a freshman at Utah Tech University majoring in exercise science, hoping to become an occupational therapist. She is also on the cheerleading team, and loves it!
She grew up in Murray, Utah, and has lived there her whole life, until moving for college. Ella enjoys meeting new people, hanging out with friends, going on fun adventures, hammocking, and shopping, but her favorite thing to do is boating! She loves wakeboarding, surfing, and tubing! So, St. George has been a really fun, and perfect new environment for her.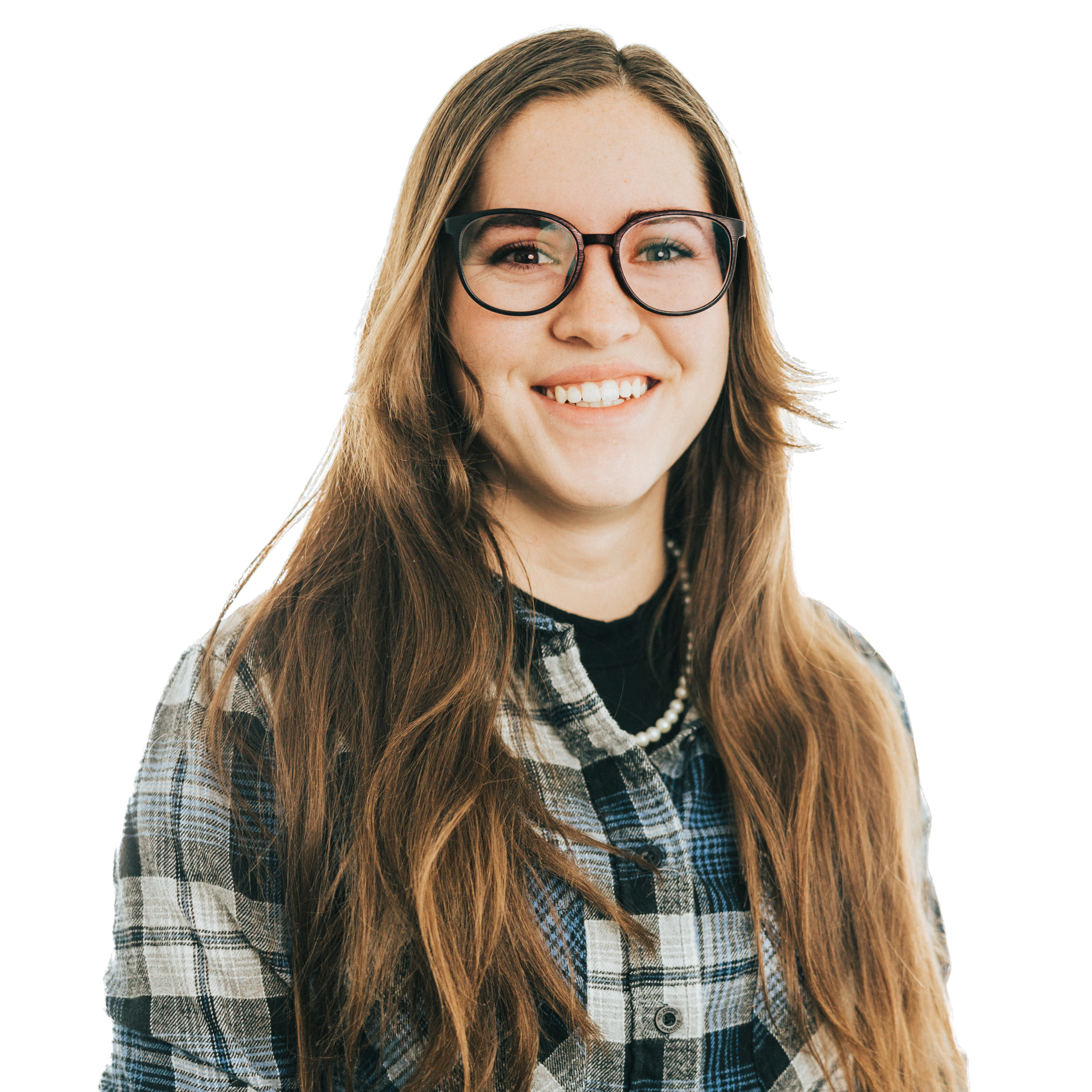 AUBREE HUGHES
Mentor
AUBREE HUGHES
Mentor
Aubree Hughes is a mentor who has a strong passion for people and helping them grow to become the best they can be. She is overjoyed to help student learn skills in communication, critical thinking and building interpersonal skills. She believes that learning how to make friends is one of the best things you can do with your life as it teaches empathy and builds confidence. It also develops character, helps you feel comfortable and proud of who you are and who you can grow to become. Aubree's goal with TFL students is to help them develop their skills, friendships and to have a great time doing it!
Aubree attended Utah State University and got her degree in Culinary Arts. She is currently also an apprentice for real estate appraisers.
Aubree was born in St. George, but grew up in a small farming town called Panguitch, Utah. She grew up farming and spent a lot of time outdoors doing all kinds of activities in the mountains. One of her favorite hobbies is to train and show her German Shepherds professionally.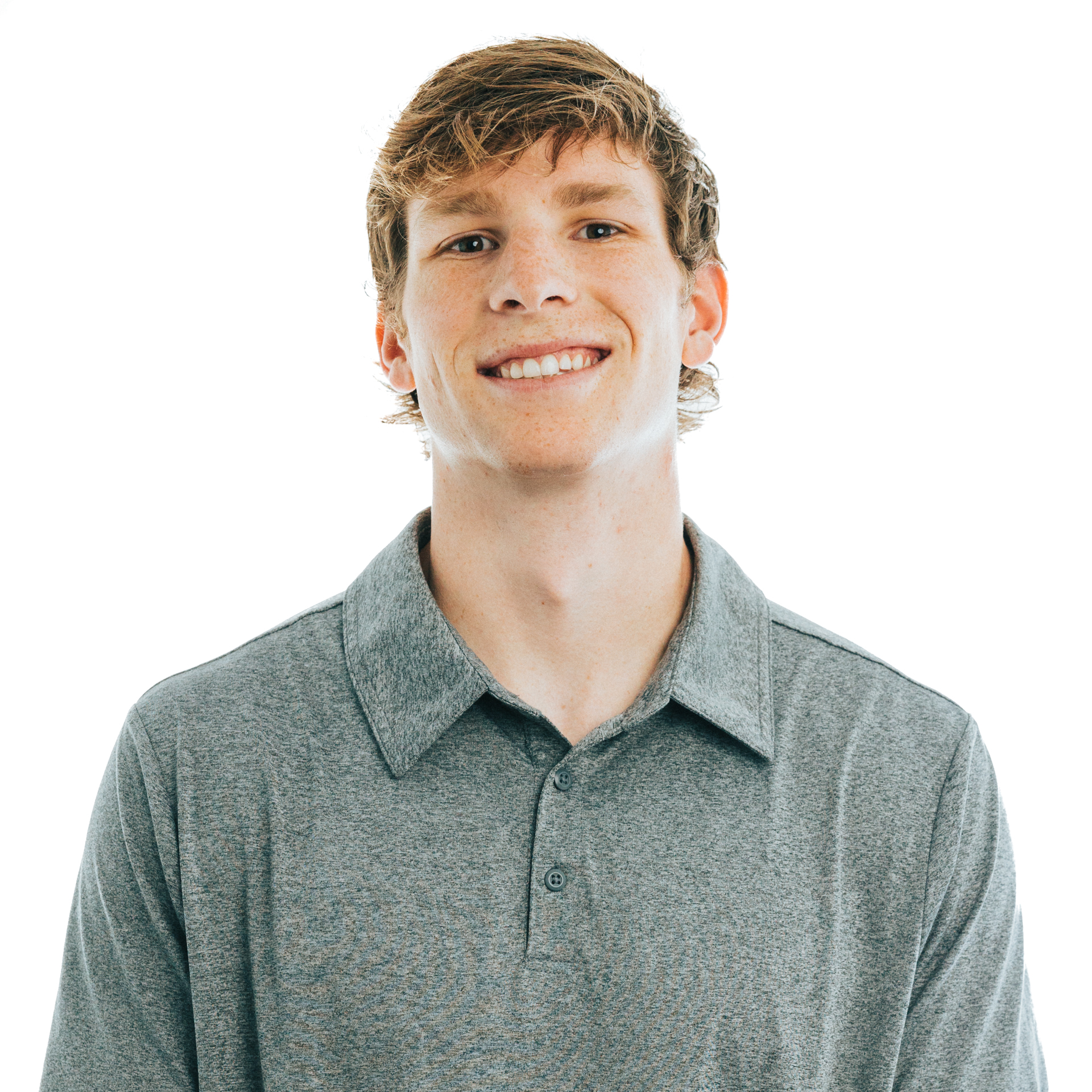 LEVI DAME
Mentor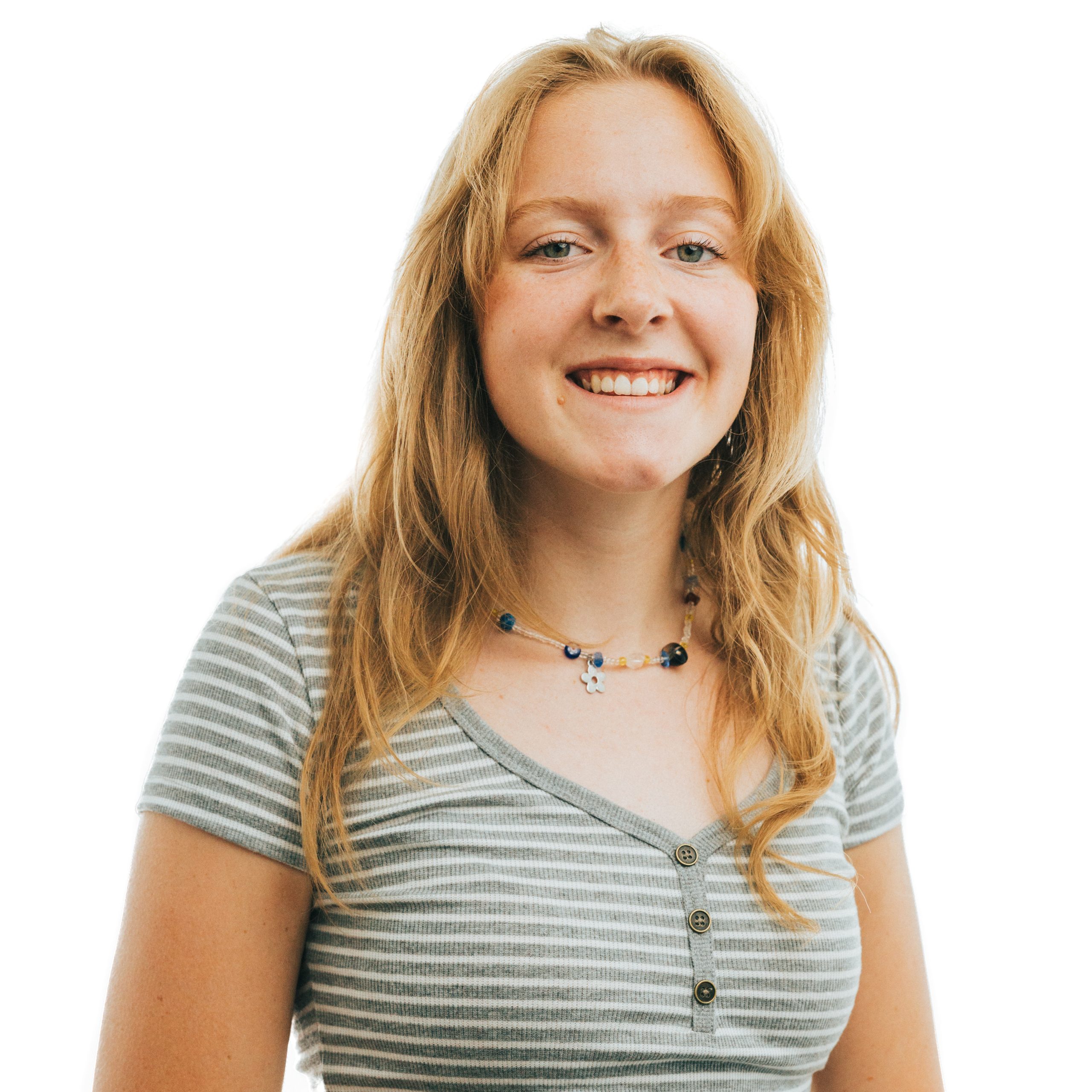 ROXY HANZA
Mentor
ROXY HANZA
Mentor
Roxy Hanza is a mentor who works with TFL students to grow in confidence, feel included in the community and recognize their full potential. Her goal is to be supportive of the students and their aspirations. She is committed to helping them have positive experiences and pushes them to step outside of their comfort zone. 
Roxy understands that creating strong relationships and connections with the students will ultimately help them be successful at TFL. She works to create long-lasting friendships with each of them in order to create a safe atmosphere at TechieForLife where students can learn, laugh and enjoy each other.  
Roxy is an incoming freshman at Utah Tech University and will be pursuing a career in Nursing. 
She has lived in Southern Utah her whole life and enjoys activities such as backpacking, hiking and paddle boarding. She loves traveling and going to concerts.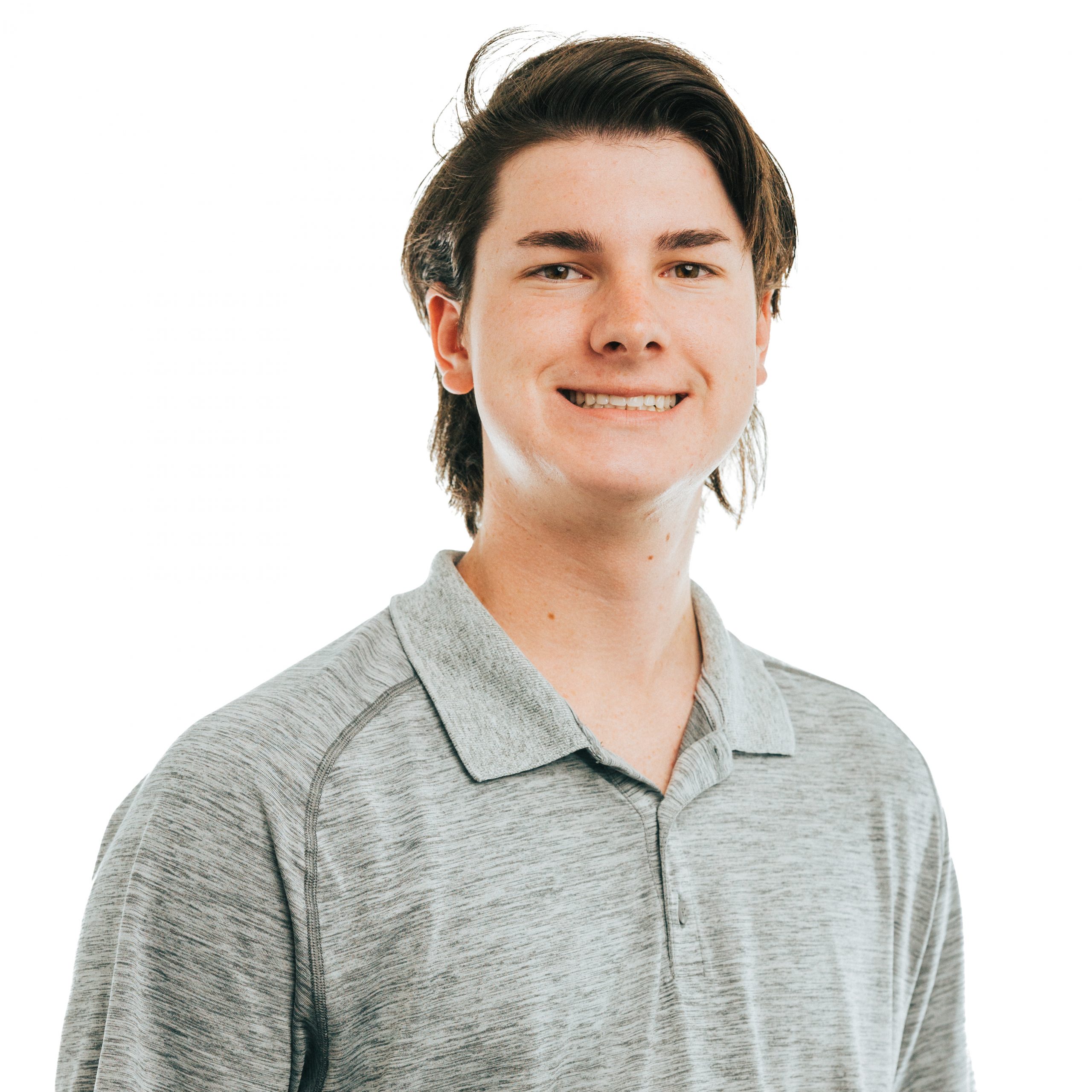 ASHER ANDERSON
Mentor
ASHER ANDERSON
Mentor
Asher is a mentor who works with our students to grow outside their comfort zone, by encouraging new experiences and building social confidence.
Asher knows the importance of feeling welcome wherever you go. His goal is to make the students feel that he is their friend alongside their mentor. Asher believes that no matter the circumstance, there are strengths and weaknesses that help us all develop.
Asher has worked to be involved at his school. He is a student ambassador for the school, working directly with admissions with prospective students. With his extra time, he also serves as a Resident Assistant at the on-campus housing.
Asher is currently working towards a Bachelor of Science in Marketing from Utah Tech University.
Asher is a sports fanatic and outdoorsman from Mesa, Arizona.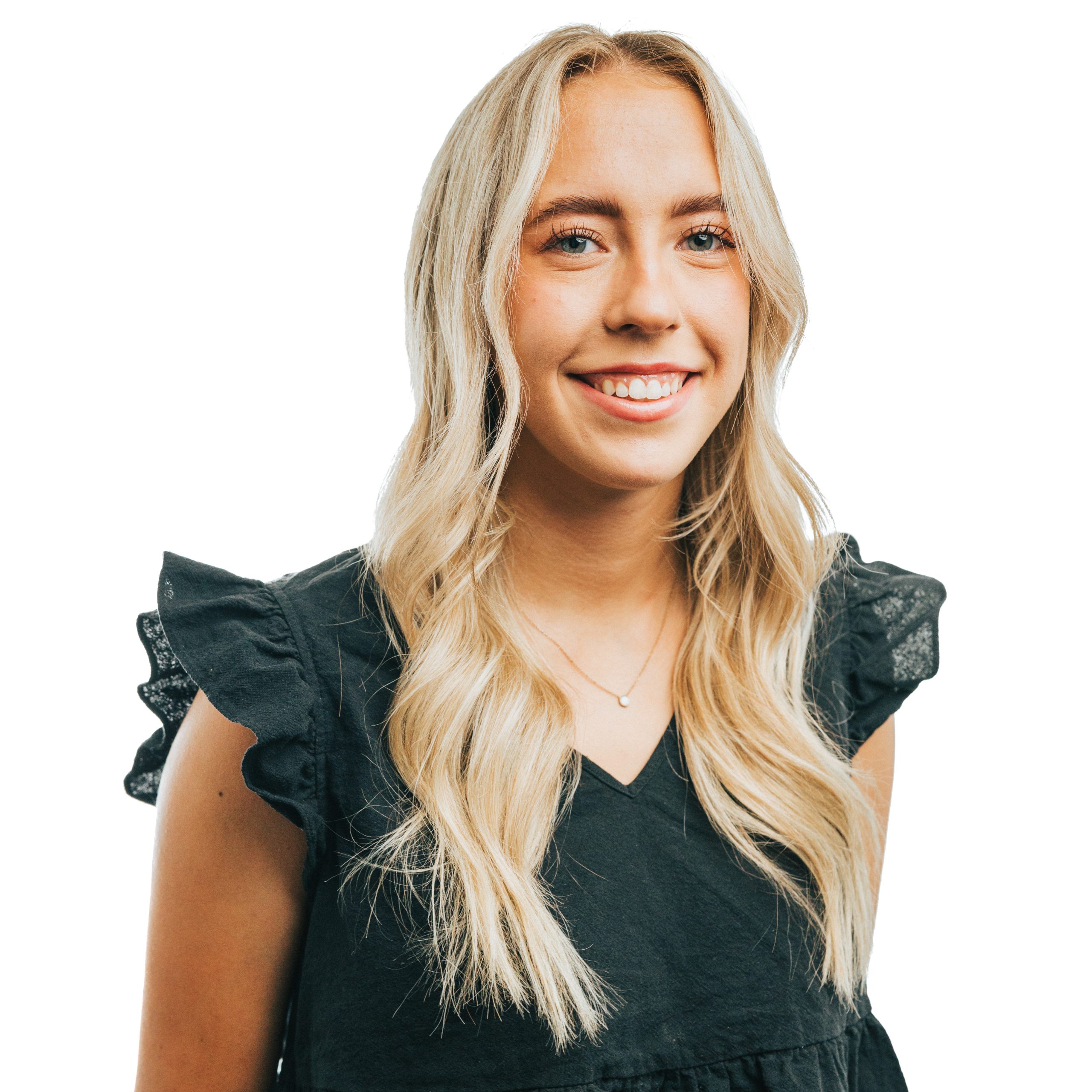 AVREE MCARTHUR
Mentor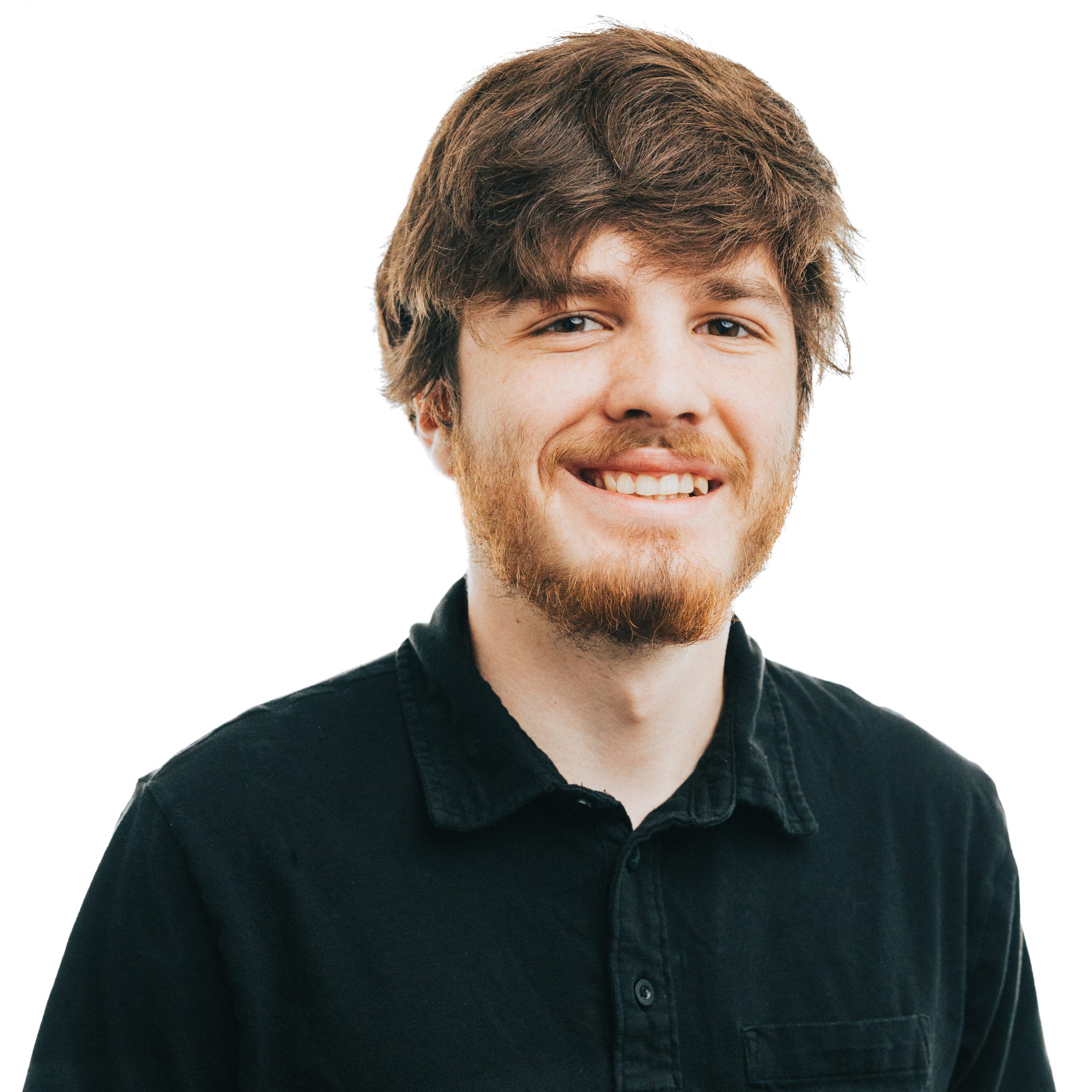 SAM NEW
Mentor